Expertise
We're proud to announce that we've been a part of leasing more than 5 million acres across the U.S., which includes private, state, federal, and BIA properties!
You'll never have to look for another land broker again! At JBA, we offer a one stop shop for all your land service needs. We pride ourselves on providing you with the most financially savvy and quality experience imaginable. We have services the following states: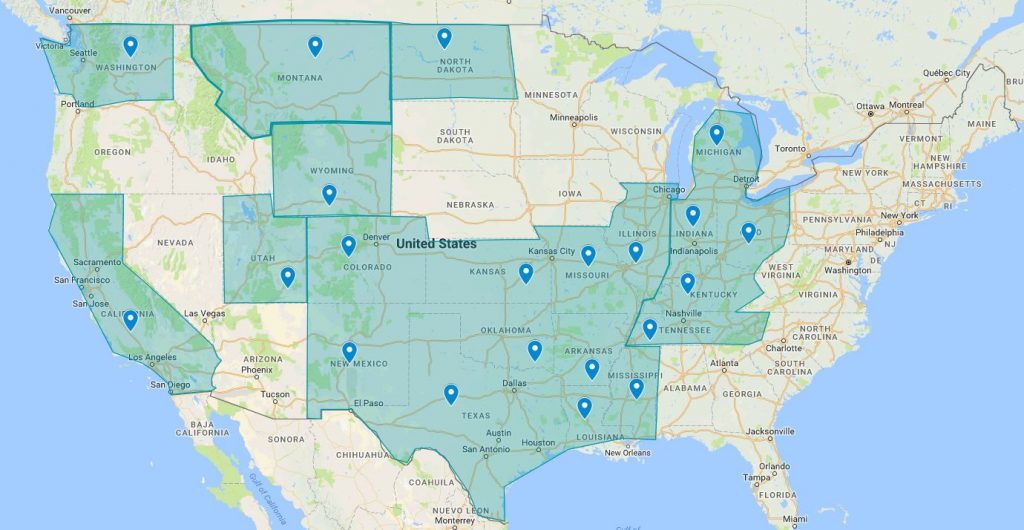 Flexible for Your Needs
We understand that time is important and we must be mobile, quick, and efficient. With our methods and experience throughout: Texas, Washington, Montana, North Dakota, Wyoming, Utah, California, Utah, Colorado, New Mexico, Oklahoma, Kansas, Missouri, Illinois, Michigan, Indiana, Ohio, Kentucky, Tennessee, Arkansas, Mississippi and Louisiana.
Land
Surface | Right-of-Way
Project Management
Survey and GIS Coordination
Pad Site Construction Supervision
Easement Agreements
Title Search
Curative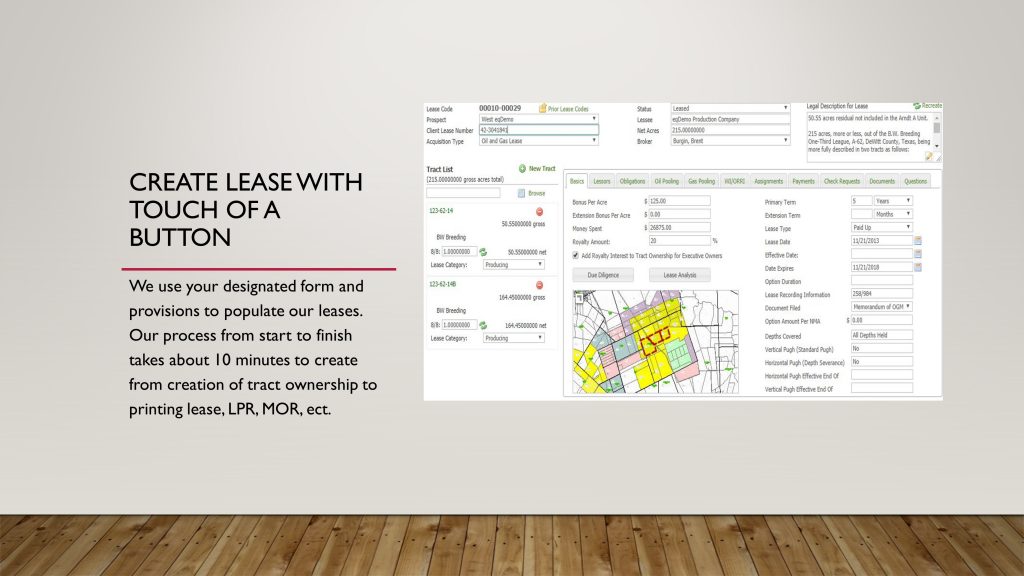 Dynamic Lease Acquisition Programs to Boost Your Position
Leasing: With leasing, JBA has extensive knowledge in developing and executing leasing campaigns. Our passion for integrity and service will be apparent to you at first glance. We are committed to establishing good community relationships and maintaining those over time.
Surface Location: JBA's surface professionals locate and assess the feasibility of potential drill sites. Stake well locations and coordinate with surveying company.
Right of Way: Our team of right-of-way professionals negotiates and acquires easement agreements and obtains the necessary rights for construction. If you're looking to build your next project, get in touch! We are also licensed real estate agents in Texas.
Procuring Water: JBA has extensive experience with procuring water rights, so you'll never have to worry about running out of water again.
Jim Burgin & Associates is uniquely positioned to provide not only the latest in both technology and administration, but the highest levels of service to customers. The company's adaptability, responsibility, and quality results are unparalleled.