GIS Mapping
Strategic decisions in the energy industry have never been more crucial. That's why maps are worth more than a thousand words. When you make smarter decisions faster, you can outperform the competition.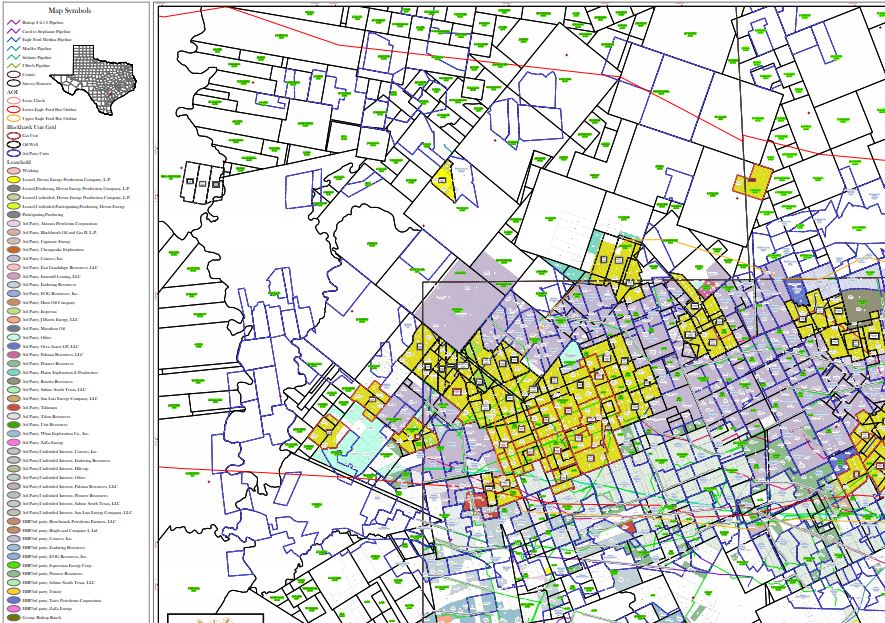 Strategic Decisions with GIS Mapping
With JBA's in-place mapping team, you can rely on accurate and continuous data to make your basic working decisions. Our sophisticated suite of mapping applications will provide you with the most thorough map possible that will assist in your leasehold and pipeline maps, and other specialty maps upon request. Let us handle all of your data reporting needs. With our completely adaptable system, you'll have the perfect fit for your company's individual needs.
You can now see all of the data live with our advanced system that flawlessly integrates database and map visuals. Our database refreshes every time information is changed or added, so it streams to our clients rapidly and precisely. Various layers of data can be attached to tracts and revealed through visual imaging and reports.
Jim Burgin and Associates is the firm you want to work with if you're looking for a data expert. We meet all requirements and we're exceptionally prepared to work on any project, big or small. We make significant investments in mapping technology, programming, and continuous training for our company