GIS Mapping
Today's energy operating community demands rigorous analysis at every step. When strategic decisions can be made faster and more accurately than the competition. Maps are worth more than a 1000 words. That's powerful.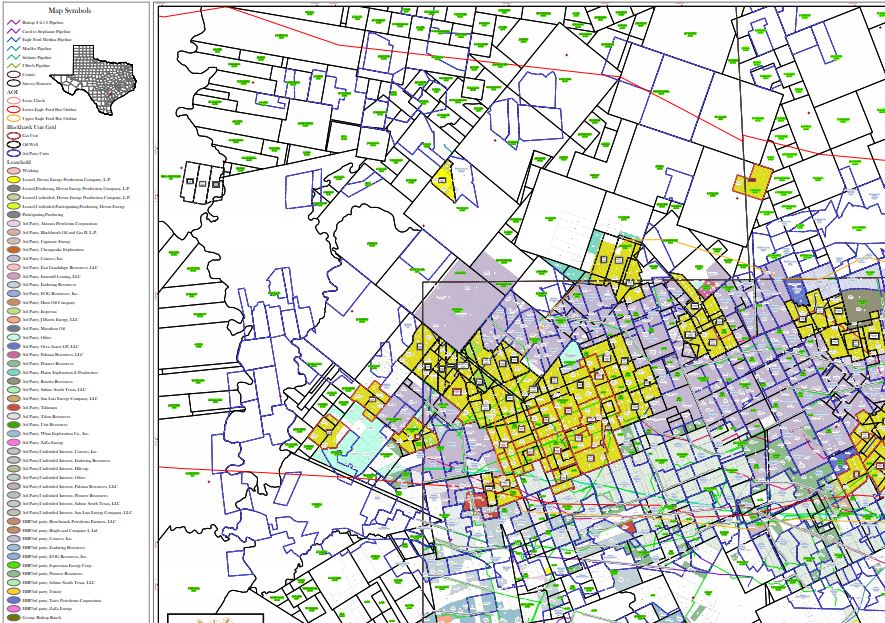 Strategic Decisions with GIS Mapping
Jim Burgin & Associates clients rely on constant access to continuous data to settle on basic working choices. JBA's in-house and field mapping group uses the most thorough suite of mapping applications accessible to get accurate leasehold or pipeline maps, and other specialty maps upon request. All of our data reporting is completely adaptable to address the issues of our clients and to completely integrate into their restrictive and out-of-box oil and gas programming suites.
Our advanced system flawlessly integrates database and revealing/map visuals. There are no holes between maps and supporting documentation. Our database refreshes every time information is changed or added to stream to our clients rapidly and precisely. Various layers of data can be attached to tracts and revealed upon through visual imaging and reports.
Jim Burgin and Associates data experts remain current on our new innovations. They are exceptionally prepared and met all requirements to work on many diverse stages. JBA is focused on keeping up the highest standard around and we keep on making significant investments in mapping technology, programming and continuous training for our managers.