Your Land Service Solutions
The JBA Experience
Jim Burgin & Associates organization gives a total scope of land services supporting all types of energy development and right of way acquisition. The whole way across our nation, JBA is supporting the country's vitality pioneers in accomplishing vitality freedom for America. Regardless of whether it's gas or oil, sun-powered, water or twist, from the Eagle Ford, Barnett and Haynesville shales to the Permian, Rockies, Marcellus, and Bakken, JBA's national system of landmen and right of way experts empowers us to give quality results, excellent administration and cost investment funds to organizations of all sizes.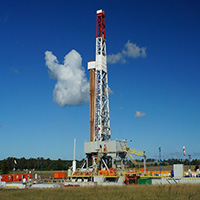 Around 2005 Jim Burgin & Associates has supported a strong presence in every major basin in the Lower 48. Notwithstanding your requirements and region, you can rely on a similar nature of work and accessibility of apparatuses that certification the straightforward conveyance of our administrations. At Jim Burgin & Associates we buckle down in our push to keep on raising expectations of those organizations who utilize field landmen. Each venture, whether requiring one landman or the coordination of many, receives the tender loving care required for success.
Jim Burgin & Associates Land Service
For over 35 years, we've built our reputation on integrity, respect, traditional hard work, and effort.
Jim Burgin & Associates has been developing our technology since the late '80s. We continue to look for ways to innovate and improve our technology offering as the world changes around us. We still value the personal relationships that we built along the way, while we leverage technology to allow you to keep your finger on the pulse of your projects.
Jim Burgin & Associates provides professional landman services and project management to the energy industry.
Land Service

GIS Mapping
Our US Patented way of Mapping is tied directly to our data so you instantly view where the tract lies in a county with all information. You can make tactical leasing decisions when you need to.

Title Management
eQuisition Land Management System is a robust, real-time, tract-based GIS integrated land administration system that allows for the management of surface and mineral tract data, ownership, permits, lease records, right of ways and well information.

Lease Acquisition
Our acquisition process ensures that acreage is purchased quickly, efficiently, and accurately. JBA goes the extra mile to reach our client's goals, meeting our acreage requirements and surpassing industry standards and expectations. We do it faster, cheaper than most.

Wind/Solar
Jim Burgin & Associates likewise gives administrations to the Green Energy industry, including wind and sun powered ventures. We give title and research investigation, site area reviews, cost projections, right-of-way appraisals, acquisitions, allows, and archive readiness.

C. Mulvaney
This team's effort has converted our position in two months from a "late-comer" to an owner of a significant leasehold position that will give us an opportunity…

Tim Welch
The purpose of this letter is to say "thanks" to you and your Associates for the work performed under my supervision … In specific, I cannot say enough about the dedication and hard work performed.